How Humidity Affects your Hair?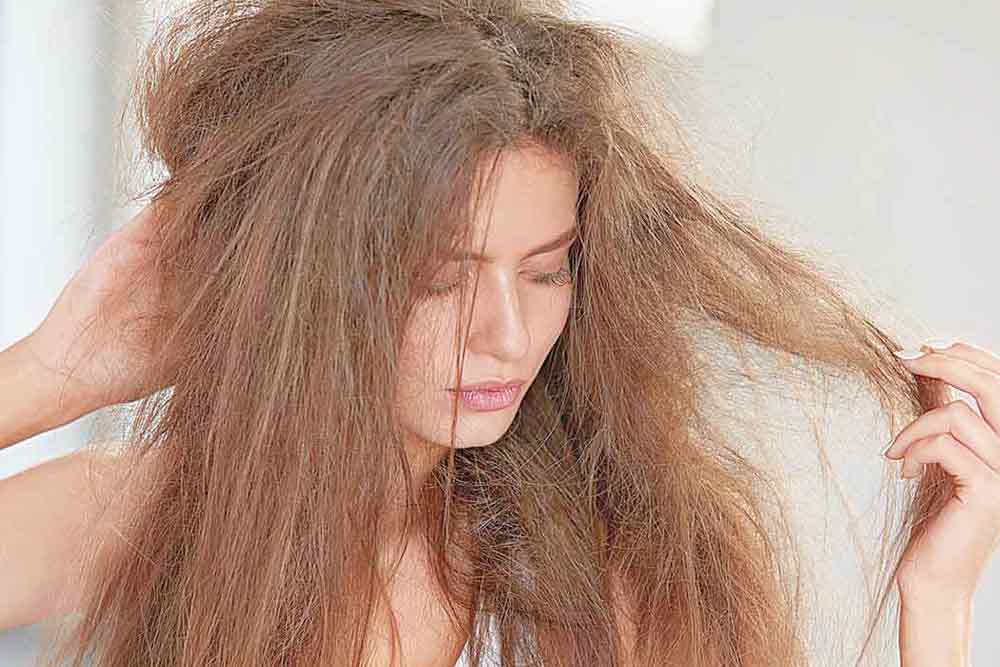 If you live somewhere with a lot of humid summer air, you've probably dealt with bad hair days due to humidity. Whether your hair falls flat or becomes a frizzy mess when it's humid out, it's no secret that humidity can wreak havoc on your hair.
What is it about humidity that our hair hates?
It's not so much that our tresses don't like moisture—after all, moisture is essential for healthy hair! Instead, it's how water molecules interact with the proteins in our hair that really cause problems. According to Smithsonian Magazine, our hair is so sensitive to humidity that some hygrometers (instruments that measure humidity) actually use changes to human hair to gauge moisture in the air. Clearly humidity has a significant impact on our hair!
But why does greater moisture in the air matter to our hair? And can humidity cause hair loss? Keep reading to learn more about how humidity interacts with your hair and how you can stop hot, humid weather from ruining your good hair days!
How Low Porosity Hair and Fine Hair React to Humidity
At the other end of the hair spectrum is low porosity and straight, fine hair, which can fall flat when exposed to humidity, but for different reasons. Because less porous hair doesn't absorb moisture in the air as easily, water remains on the outside of the hair strand, weighing hair down and causing flatness. If your hair is fine, but not necessarily low porosity, it can still become weighed down due to the extra moisture it soaks up. Fine hair also tends to be more flexible than coarse hair, making it more likely to lose volume and look limp and lifeless in humidity.
How High Porosity Hair and Curly Hair React to Humidity
Curly hair and high porosity hair become frizzy and unruly in humid weather. These hair types are more prone to frizz, as well as dryness, because while they readily absorb moisture due to their raised cuticles, they also lose it just as quickly! Humidity can also contribute to hygral fatigue in high porosity and curly hair. Hygral fatigue happens when the hair shafts repeatedly swell and shrink, leading to damage and breakage. (This is why those of us with curly hair find that adding oils to our hair helps keep it healthy—the oil blocks water from saturating the hair strand by sealing the cuticles, which helps prevent hygral fatigue!)
To fight frizz in highly porous hair, it's important to lock humidity out of your strands with a hydrating and smoothing product. Wash your hair with a repairing shampoo and conditioner specifically formulated for adding moisturize and invigorating dry, taxed hair, like our Second Chance Repairing Duo. Second Chance's healthy hydration and cuticle-smoothing abilities will help block moisture in the air from seeping into the hair shaft.
Post-wash, add a frizz-fighting heat protectant like our No Remorse Heat Protection & Taming Spray. In addition to protecting your hair against damage from heat styling, the avocado oil and vitamin E in No Remorse smooth the cuticle and reduce flyaways and frizz. For easy touch-ups throughout the day, pack No Remorse in your bag for all-day frizz protection!
If you were blessed with curls, fend off frizz on your natural hair in humidity by making sure you're amping up the moisture with a shampoo specifically designed to rejuvenate aging curls, like our Bounce Back Super Moisturizing Shampoo for Curly Hair. You can also try diffusing your curls to help them set before heading out the door! Diffusing your natural hair in high humidity can help your curls maintain definition throughout the day, and adding No Remorse will help protect your delicate hair from heat damage while diffusing!
The best way to prevent straight, fine hair from falling flat in the face of humidity is by keeping it fully hydrated so there's less room for the moisture in the air to enter the hair strands. Our Hair Redemption Restorative Butter Masque is a great choice because it uses a blend of five plant-based butters to add shine and hydration. Focus the product on the ends of your hair up to mid-shaft, and avoid adding it to the roots of your hair to prevent weighing your fine hair down.
To boost volume in fine hair when humidity is high, add a volumizing product at the root before styling. Our weightless Lift Me Up Hair Thickener nourishes the scalp and hair strands, providing lift without drying out your hair.
What Does Humidity Do to Your Hair?
cientifically speaking, humidity causes hair problems like frizz and flatness because it creates weak hydrogen bonds between the humidity and our hair strands—and this messes with our hair!
The more porous our hair strands, the more moisture they absorb, which results in rough, lifted hair cuticles. This extra moisture in the air also causes our hair strands to swell. (Though there isn't a direct link between humidity and hair loss, repeated swelling and shrinking can make our hair weaker and more susceptible to breakage.) On the other hand, if you have thin, fine tresses or lower porosity hair, the moisture in the air can weigh down your strands, causing your hair to go flat.
Keep in mind, the drier your hair, the more it will drink up the moisture in the air, which is why keeping hair hydrated is one of the best ways to fight frizz and flatness! When your hair is sufficiently moisturized, there is less room for the moisture in the air to seep into your hair strands and alter their look.